Kittens
Current Litter
We don't have any available kitten at the moment.
19th October 2019 two beautiful girls in brown and blue colour have been born. Proud parents are SC Meowmar's Oh My Gizmo and chocolate male HU*Alba Regia Ragnar Vellykket JW. We are accepting reservations!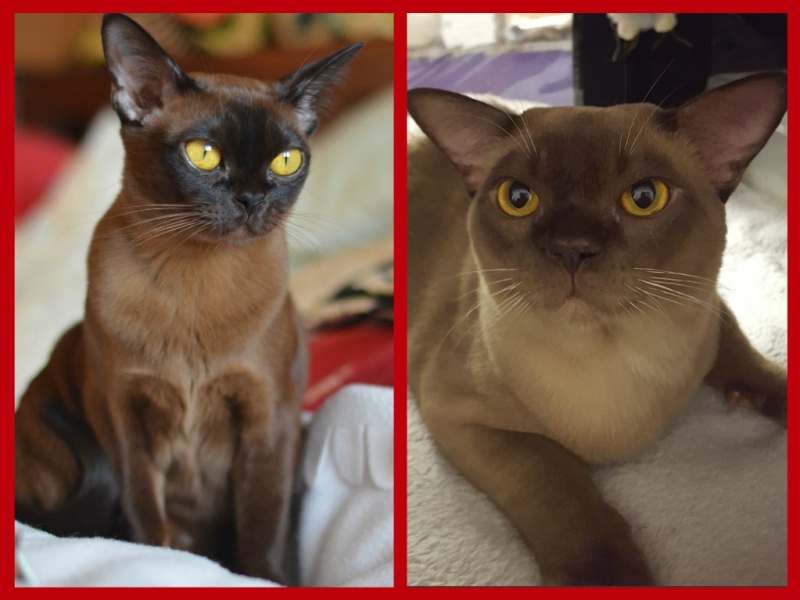 Kittens will come to their new homes vaccinated, dewormed, microchipped with Pet passport and some toys and favorite food. They are cleanly, litter-trained, fully socialized and loved.
Kittens sold as a pet/show pet will be neutered/spayed yet. Of course they will have their pedigree and purchase contract.
Previous Litters
Here you can see how are kittens from our previous litters doing in their new homes.
SC Meowmar's Oh My Gizmo x NW19 HU*Alba Regia Ragnar Vellykket JW, *19.10.2019
IC HU*Alba Regia Maszat x KittyKatz Bronzed Aussie *09.07.2015
IC HU*Alba Regia Maszat x SC UA*Oktarin Leo Bianco *08.11.2016
IC Meowmar's Oh MY Gizmo x Fi* Bumpulina Van Damme, *13.07.2017